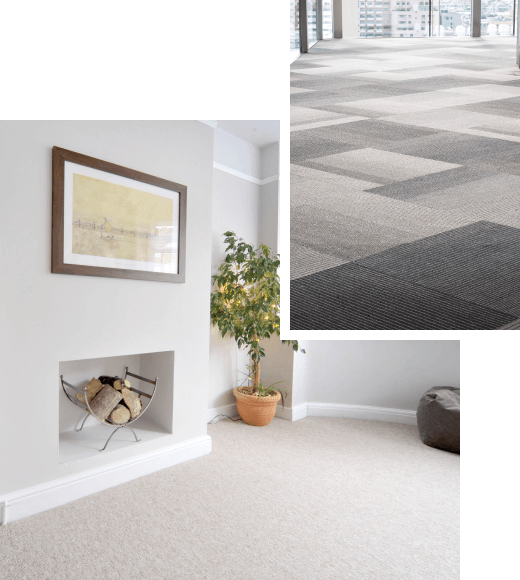 Carpeted Floors
Add Comfort To Any Space
Carpet offers a wide variety in terms of colour, texture, and feel and can meet almost any interior design need.
In addition to being soft to the touch, carpeted surfaces have a distinctly soft appearance within the design of a room and can make the interior of a space feel cozy and warm.
Key Highlights:
Proper Insulation For Your Property
Effective Noise Cancellation/Reduction
Available In Many Styles, Colors & Types
It's difficult not to love this classic choice with so many options and styles available! In need of a super-soft floor in a low-traffic area? Think about going with a wool cut pile. Have a high-traffic, high-wear area such as an indoor-outdoor hallway that needs carpeting? Consider loop piles made of nylon or polyester. No matter which specific type of carpeting you need, we can definitely source it for you.
Hassle-free Product Sourcing
Our years of experience make us one of the leading carpet distributors and installation companies in the industry. We believe the key to being a successful company is a proper work ethic. We always strive to be punctual, attentive, personable, friendly, and passionate about what we do; and it's paid off and established as an industry leader builders can rely on.
Contractors and retailers know they can trust us with their carpet flooring needs because of our:
Detailed inventories of each SKU
Partnerships with volume supply and installation companies
Product models & samples
Access to private labelling
Availability of custom product development