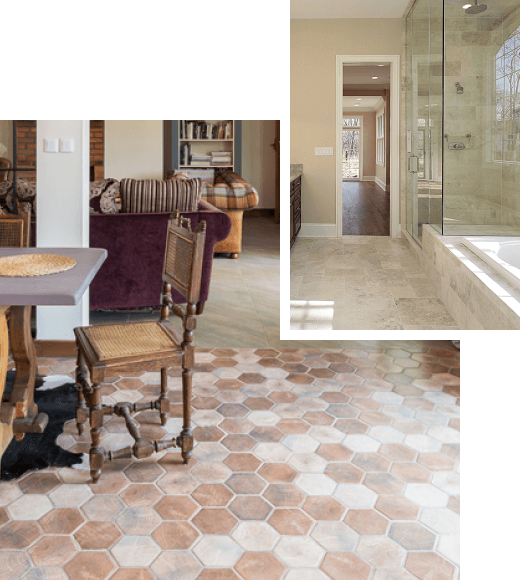 Wide Range Of Styles
There is no doubt that floor tiles are one of the most durable, versatile, and stylistically diverse surfacing materials on the market. Tiles come in a variety of shapes and sizes, anything from small mosaics to large tile planks. No matter what your project requirements are, you will find hundreds of tiles to match and complement the needs of your client. Our floor models and samples are a great way to compare between sizes, styles, textures and materials.
Key Highlights:
Choices Available For Every Taste
Easy Maintenance
High Durability
As a local source of complete flooring solutions, besides carrying a large collection of flooring tiles, we also have the tools and supplies needed for installation and successful project completion. We are also able to accomodate special orders and custom requirements, feel free to connect with us for more details.
Exclusive Local Supplier
For Top Brands
Our showroom is full of carefully curated tiles from the most well known tile manufacturers around the globe. We import tiles from Italy, France, Turkey, Spain, Portugal, America, and all across Asia. These tiles are all manufactured using top of the line machinery to ensure quality and durability. With an advanced baking process, the manufacturers ensure that all floor tiles are strong and durable, safe at any temperature and fade resistant.
Our Guarantee:
Competitive Pricing
Great Customer Support
Full Flooring Solutions
Product Models/Samples
Comprehensive Inventory
We make sure to always have a wide variety of tiles in different colors, textures, and materials so that customers always have a wide selection to choose from. We also regularly update our inventory, so the next time you come in we will always have something new for you to look at.