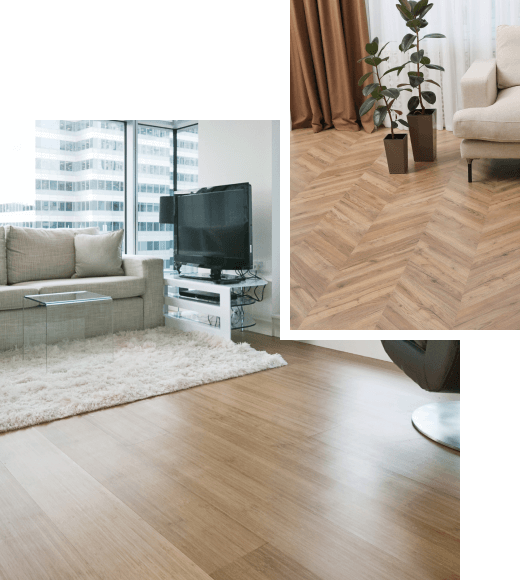 Top Choice For Builders & Remodellers
Does your client love the look of marble but does not want the high materials and installation costs? You can achieve the same look with vinyl flooring as it can be made to look like marble and reduce expenses considerably, making it an ideal choice for projects on a budget. Vinyl sheets can be used to create the look of natural stone, wood, ceramic, and other flooring materials – opening up a world of design possibilities.
Key Highlights:
Vast Design Options
Durability
Easy Maintenance
Flexible Installation
Can Be Budget Friendly
A top choice for builders and contractors as it is affordable, durable, and easy to install. The simple installation process makes it ideal for contractors who need to get a project up and running quickly. Whether you are a builder or contractor, vinyl flooring is a smart recommendation for your clients who are looking for aesthetics and durability minus the heavy price tag.
Your Local Vinyl Flooring Experts & Suppliers
With so many choices on the market, shopping for the best vinyl flooring can be tricky at times. This is why we only carry high quality vinyl which we have handpicked from reputable manufacturers and brands.
With every step forward, we will remain committed to our main objectives:
Promote Retail Development
Providing Products For The Residential & High-rise Markets
Develop A Collaborative Relationship With Builders & Retailers
Flexible Delivery
Competitive Prices
We provide our customers with flooring services that are guaranteed to be reliable, fast, and professional. From product sourcing to delivery, we will be there every step of the way.